Heating Maintenance in Hamlin, NY
Unfortunately, many customers wait until the heating system in their Hamlin, NY home is on the fritz before calling their heating and cooling company. When your heating system reaches this point, not only will you typically have to pay more for repair than you would have for regular maintenance, but you'll also find yourself having to wait around on the coldest day of the year because your service company is backed up with so many other calls. Having your heating system on a regular maintenance schedule can help you save both time and money. Often, regular maintenance will pay for itself in lower repair costs and more energy efficient, problem free operation.
Your Hamlin, NY home's heating system requires a routine maintenance schedule so that it keeps running at top performance. When you don't have your heating system regularly serviced, it can waste energy and break down on a more frequent basis. With an annual heating maintenance agreement from John Betlem Heating & Cooling, we'll help you avoid expensive repairs, which will allow you to experience worry-free comfort no matter how cold it gets outside. We proudly offer discount service plans regardless of the make or model of your equipment, which will help avoid breakdowns and will provide you with routine maintenance on the covered equipment. By choosing a heating maintenance agreement with John Betlem, you're choosing not only priority service, but also, peace of mind.
Trust John Betlem for the heating maintenance you need for your Hamlin, NY home.
John Betlem Heating & Cooling trains their team of expert technicians to offer heating maintenance agreements on virtually all types of heating systems, including the top quality makes and models we install. Our technicians strive to ensure that your needs are met in a professional, efficient manner, and that you're fully satisfied with the work we've done for you. We hope you compare our exclusive written agreement to the limitations, fine print and exclusions other companies use to back their work – we think the John Betlem difference is clear. For this reason, we keep growing and gaining more customers in the Hamlin, NY area, year after year. As a full-service heating contractor, we offer a complete listing of services. Besides heating maintenance, we are pleased to provide: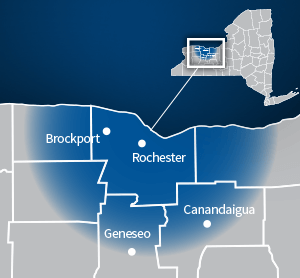 Improving the heating of your Hamlin, NY home is as easy as making a call to John Betlem Heating & Cooling, Inc. We can help you get the heating maintenance you need so that you and your family can experience the best in home comfort. Simply give us a call at 585.271.8888 and we will be more than happy to help you with any heating service need you may have.