Heating Maintenance in Greece, NY
It's never a good thing to wait until the heating system in your Greece, NY home has completely broken down before calling your heating and cooling company. A broken-down system means that you'll have to pay more for repairs than you would have for regular maintenance. It also means you'll likely have to wait around on the chilliest day of the year, because your service company is backed up with so many other calls. When your heating system is on a regular maintenance schedule, however, you can save both time and money – regular maintenance will often pay for itself in lower repair costs and in energy efficient, worry-free operation.
The heating system in your Greece, NY home requires a routine maintenance schedule to keep it running optimally. If not regularly serviced, heating systems can waste energy and are more likely to break down more frequently. An annual heating maintenance agreement from John Betlem Heating & Cooling can help prevent costly repairs, allowing you to experience worry-free comfort even on the coldest night of the year. We're pleased to offer discount service plans for any brand of heating equipment that help avoid breakdowns and offer routine maintenance on the covered equipment. When you choose a heating maintenance agreement with John Betlem, you'll receive priority service, but more importantly, peace of mind.
For the best heating maintenance in Greece, NY, turn to John Betlem Heating & Cooling.
When you work with John Betlem Heating & Cooling, you'll have access to our expert team of highly trained technicians. They provide heating maintenance agreements for practically any type of heating system available, as well as the quality brands we offer. They work hard to meet your needs in a professional and efficient manner and keep your complete satisfaction in mind. Compare our exclusive written guarantee to the limitations, fine print and exclusions other companies use to back their work, and we think you'll see the John Betlem difference. We keep growing and gaining customers throughout the Greece, NY area, year after year. What's more, we're a full service heating contractor, and you can count on us to provide: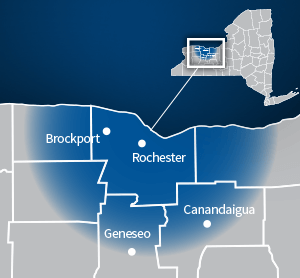 Improving the heating of your Greece, NY home is as easy as making a call to John Betlem Heating & Cooling, Inc. We can help you get the heating maintenance you need so that you and your family can experience the best in home comfort. Simply give us a call at 585.271.8888 and we will be more than happy to help you with any heating service need you may have.