Once winter strikes, you know how important it is that the boiler in your Greece, NY home is in good working order. Nobody wants to wake up on the coldest night of the year; only to find out that some time during the night their boiler stopped working. When your boiler isn't working properly, or is completely broken down, the comfort and safety of your family is at risk – and you could be paying much more than necessary on your utility bills. If you have concerns that your current boiler isn't working as well as it should, or if you want to install a new boiler, then it's time to call John Betlem Heating & Cooling, Inc. We offer professional, dependable boiler service with the comfort and safety of you and your family top of mind.
When you rely on hot water radiators in each room for heat, that means you have a boiler system heating the water in your home. Like a furnace, the energy efficiency of your boiler is given as the Annual Fuel Utilization Efficiency, or AFUE. Since 1992, boilers have had to have any efficiency of at least 80 percent. John Betlem offers a complete line of gas and oil boilers ranging from 80 to 99 percent AFUE. When you choose us for your boiler needs, our skilled boiler technicians will provide you with prompt, professional and affordable boiler system solutions.
When you need a boiler contractor for your Greece, NY home, count on John Betlem.
At John Betlem Heating & Cooling, we're proud of our skilled staff of sales engineers and technicians, who will work with you to provide you with the best boiler contractor services in Greece, NY. Our entire company works hard to provide you with a hassle-free, enjoyable experience, and we take our responsibility very seriously when you put your trust in us. As a full-service boiler contractor, we're pleased to provide a complete range of boiler products and services, so that we may meet any need you may have. Choose us to provide you with: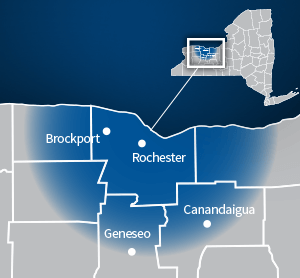 John Betlem Heating & Cooling means business when it comes to customer satisfaction – that's one of the reasons we've been in business since 1941. At John Betlem, we back everything we do with our exclusive written guarantee. Compare our guarantee with the limitations, the exclusions and the fine print that other companies often use to back their work – others typically guarantee just the functionality of the equipment, not your satisfaction with the process or that the finished job meets your expectations. It's that commitment to our customers that has allowed John Betlem to grow throughout Greece, NY, adding more satisfied customers, year after year.
Getting the boiler service you need for your Greece, NY home is as easy as calling John Betlem Heating & Cooling. We can help you get the boiler service you need so that you and your family can enjoy the best in home comfort. Just give us a call at 585.271.8888 and we will be more than happy to help you with any boiler service need you may have.