Furnace Repair in Churchville, NY
It's the coldest night of the year in Churchville, NY, and you've just awakened to a home that feels more like the inside of a refrigerator. No time is ever a good time for a furnace failure, but if it happens to you, your main concern should be the comfort and safety of your family – not that the company you've hired is doing the job the right way. Those worries won't exist, though, when you entrust your furnace repair needs to John Betlem Heating & Cooling. We've been working with people throughout Churchville, NY on their comfort needs since 1941, and we want to help you, too.
Even if the furnace you own is different from the quality brands we install, we can still help you with your furnace repair needs. Our technicians have been specially trained to easily identify any problem your furnace may be having. We offer emergency services, too, so you and your family won't have to deal with chilly indoor temperatures for long in the event of a furnace breakdown. Count on us to provide you with 24/7 emergency services with no overtime charges, done to your complete satisfaction by a NATE-certified technician. And, when you have a service agreement with us, you'll receive priority service, even during the busier times of the year. With your service agreement, you'll receive an annual tune-up as well, making the need for emergency furnace repair in your Churchville, NY home far less likely.
John Betlem can help you get the furnace repairs you need for your Churchville, NY home.
When you choose John Betlem Heating & Cooling for the furnace repairs you need in your Churchville, NY home, you can count on quality products and services. Our skilled technicians receive training in all areas of furnace repair and use high quality replacement parts in repairs to your system. John Betlem is pleased to be your full-service furnace contractor. Besides the best furnace repair available, we proudly offer a complete listing of other furnace products and services, including: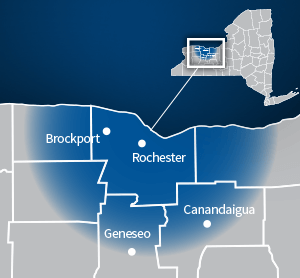 By working with John Betlem Heating & Cooling, you're choosing a company that cares about your satisfaction. We back our work with our exclusive written guarantee. We think that when you compare that to the exclusions, the limitations, and the fine print other companies use to back their work, you'll see the difference. We don't just guarantee the functionality of your equipment, but also your satisfaction with the process and that the finished job meets your expectations. We're committed to you as a valued customer, and that's why we've grown in the Churchville, NY area year after year.
Better heating for your Churchville, NY home is easy – simply call John Betlem Heating & Cooling. We can assist you with your furnace repair needs, so that you and your family can enjoy the best possible home comfort. Just give us a call at 585.271.8888 and we will be more than happy to help you with any furnace need you might have.