Boiler Repair in Pittsford, NY
Nobody wants to wake up in the middle of the night in their Pittsford, NY home, only to discover they've suffered a boiler system breakdown. Not only does it make you and your family feel uncomfortable, but it can also cause safety concerns. Not to mention, you might not know who you can call to help you in the event of a boiler breakdown, but if this happens to you, you should know that John Betlem Heating & Cooling, Inc. can help you with the boiler repair you need. John Betlem has been helping people with their boiler repairs since 1941, and we want to help you when you need boiler repairs for your home, too.
Even if you have a boiler system in your home different than the quality brands we install, we can still help you. At John Betlem, our talented technicians can easily identify any problem your boiler might be having, regardless of the make or model. We offer emergency services as well, so you and your family won't have to deal with a chilly situation in your Pittsford, NY home for long. We offer round-the-clock emergency services with no overtime charges, completed to your total satisfaction by our NATE-certified technicians. And, when you choose a service agreement with us, you'll receive priority service, and will be at the top of our list for your emergency repair needs. A service agreement also means you'll get annual maintenance for your boiler, which can prevent a boiler breakdown from occurring to begin with.
John Betlem will be happy to help you with the boiler repair needs of your Pittsford, NY home.
When you choose John Betlem Heating & Cooling for the boiler repairs needed in your Pittsford, NY home, you can trust in our quality boiler products and services. Our technicians receive factory-authorized training in every aspect of boiler repair, and use the best parts available when making your boiler repairs. Additionally, John Betlem is a full-service boiler contractor, offering a wide range of boiler products and services. Besides boiler repair, you can choose us for: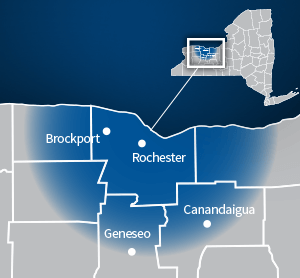 Your satisfaction is important to all of us here at John Betlem. Our commitment to our customers has allowed us to grow throughout the Pittsford, NY area year after year, since we opened our doors 75 years ago. Everything we do for you is backed by our exclusive written guarantee – compare it to the limitations, the exclusions and the fine print other companies use to back their work. Usually, they only guarantee the functionality of equipment, but at John Betlem we guarantee your satisfaction with the process and that the finished job meets your expectations.
Getting the boiler services you need for your Pittsford, NY home is as easy as calling John Betlem Heating & Cooling. We can help you get the boiler repairs you need so that you and your family can enjoy the best in home comfort. Just give us a call at 585.271.8888 and we will be more than happy to help you with any boiler service need you may have.