Heating Repair in Hilton, NY
It never fails – if the heating system in your Hilton, NY home is going to break down, it's going to do it on the coldest night of the year. Nobody wants to think about it, but if the heating system in your home breaks down, you're going to be concerned about the health and safety of your family, as well as finding a reputable contractor who can make the heating repair you need. Finding that contractor is as easy as calling John Betlem Heating & Cooling. We've been providing people with courteous, professional heating services for 75 years, and we want to help you too. We're able to repair virtually any make or model of heating system, and our team of skilled technicians can troubleshoot your system to meet your heating repair needs, no matter what type you own. Even if you didn't purchase your heating system with us, we can still help you get it back up and running quickly.
Regardless of the make or model of your heating system, our technicians are able to easily identify any issues your heating system might be experiencing. And, we provide our customers with emergency services, too, so you and your family won't be left out in the cold in the event of a heating system breakdown. John Betlem is pleased to provide 24/7 emergency services, performed by our NATE-certified technicians. And, when you have a service agreement with us, we'll make sure you get priority service – you'll be placed at the top of the list for emergency services, even during busier times of the year. A service agreement ensures you'll get an annual tune-up, too, making it much less likely you'll need emergency heating repairs.
When you need heating repair for your Hilton, NY home, John Betlem can help.
By working with John Betlem Heating & Cooling, Inc. for the heating repair needs of your Hilton, NY home, you can rest assured you'll receive quality products and services. Our highly trained team of expert technicians is trained in all aspects of heating repair. They'll use the best quality replacement parts when repairing your heating system, and offer full-service heating contracting. That means, besides receiving the best heating repair available, we also offer a comprehensive list of other heating services as well, which includes: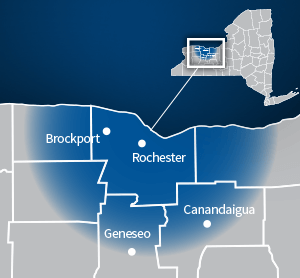 We train our technicians so they are able to perform heating repairs on virtually any make or model of heating equipment, including the high quality makes and models we install. We work hard to meet your needs in a professional, efficient manner, and strive to ensure your complete satisfaction with the heating repairs we've completed in your Hilton, NY home. That's why we choose to back everything we do for you with our exclusive written guarantee. Compare ours with the limitations, exclusions and fine print that other companies may use to back theirs, and we think you'll see the John Betlem difference.
Improving the heating of your Hilton, NY home is as easy as making a call to John Betlem Heating & Cooling. We can help you get the heating repairs you need so you and your family can experience the best in home comfort. Simply give us a call at 585.271.8888 and we will be more than happy to help you with any heating service need you might have.