Generator Services in Canandaigua, NY
Home generators provide our neighbors in Canandaigua, NY peace of mind. Contact John Betlem Heating & Cooling to get yours installed before the next big storm! Residents of Canandaigua know that New York's weather is becoming less predictable with each passing year, and this sort of weather might have a greater impact on our personal lives. When severe weather strikes, people are frequently left without electricity – sometimes for days – causing damage to their homes and businesses.
We therefore encourage all of our clients to invest in a home generator so they can continue to power their medical devices, food sources, and other priority items during a power outage. Here at John Betlem we are glad to provide automated standby generators to keep homes powered. When you possess a home generator, you will have electricity even if the rest of your neighborhood is powerless.
Choose from essential circuit, managed whole-house, or comprehensive whole-house backup solutions, in the case of a power loss in your Canandaigua home. As automatic standby generators, they start automatically after sensing a power outage and run on your home's existing natural gas or LP fuel source. If you already have a home generator, our skilled, specially trained experts can perform maintenance and repair for any make and type of generator you possess – even if you didn't purchase it from us.
Exciting update: For generator services, John Betlem has partnered with Home Power Systems, your all-in-one solution for home generators. Experience peace of mind with professional installation, expert maintenance and reliable repair services, ensuring uninterrupted power supply for your home's needs.
Choose John Betlem and you will never be left in the dark during another power outage.
Customers are always our primary focus at John Betlem Heating & Cooling, and you can rely on us to satisfy your home generator needs promptly and effectively. We provide high-quality generator solutions to keep you and your family safe and comfortable. As a full-service contractor, we want all our Canandaigua clients to be able to rely on us for all of their generator needs, including installation, maintenance, and repair. Choose us for: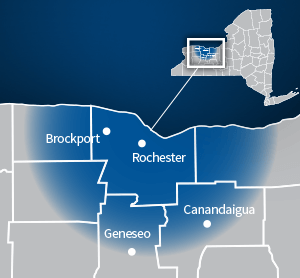 When it comes to your home comfort, we at John Betlem Heating & Cooling want you to know that we can meet all your needs. All of our work is backed by our proprietary written guarantee. We guarantee the operation of the equipment, your pleasure with the process, and that the end result fulfills your expectations. This dedication to our customers has helped John Betlem to expand throughout the Canandaigua, NY area year after year, with more and more delighted customers.
John Betlem Heating & Cooling can provide quality generator services for your Canandaigua home. Give us a call at 585.271.8888 and we will be more than happy to help with all your generator needs.