Furnaces in Spencerport, NY
For the comfort and safety of your family, you want to be sure that the furnace in your Spencerport, NY home is working properly. Winters in this area can be harsh, and no doubt you rely on your furnace to operate safely, efficiently and reliably. If you need help with the furnace in your home right now, or if you need a brand new one installed, you'll want a contractor who cares about the comfort of you and your family, and who provides professional, dependable service. That's why you need John Betlem Heating & Cooling, Inc. Since 1941, we've been helping people get the furnace services they need, and we want to help you and your family, too.
When you count on John Betlem Heating & Cooling for the furnace service needs of your Spencerport, NY home, you're choosing a team of professional technicians, who are highly trained to help you with your needs. Whether you need furnace repair, maintenance or tune-up, we can assist you, no matter what make or model your current furnace is. And, if you're considering replacing your furnace, we'll help you replace it with the best furnace for your home and your lifestyle. And, when you choose John Betlem for your furnace installation needs, you won't have to worry about quality – we only install the best, most efficient furnaces from the top furnace manufacturers on the market today.
When you need furnace services for your Spencerport, NY home, John Betlem can help.
At John Betlem, our entire company works hard to provide you with a hassle-free, enjoyable experience, and we are very serious when it comes to our responsibility to you, our valued customer. We employ a highly skilled team of sales engineers and technicians who work with you to offer you the best furnace contracting services available for your Spencerport, NY home. As a full-service furnace contractor, we're pleased to provide a complete listing of furnace products and services, ensuring all your needs are met. We proudly offer: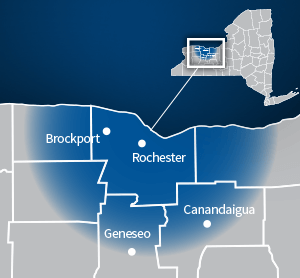 At John Betlem Heating & Cooling, we want you to know that we mean business when it comes to your satisfaction. We back everything we do with our exclusive written guarantee. Compare our guarantee with the limitations, the exclusions and the fine print that other companies often use to back their work – others typically guarantee just the functionality of the equipment, not your satisfaction with the process or that the finished job meets your expectations. It's that commitment to our customers that has allowed John Betlem to grow throughout the Spencerport, NY area year after year, with many more satisfied customers time after time.
Better heating for your Spencerport, NY home is simple – just call John Betlem Heating & Cooling. We can help you get the furnace service you need so that you and your family can experience optimal home comfort. Just give us a call at 585.271.8888 and we will be more than happy to help you with any furnace service need you may have.